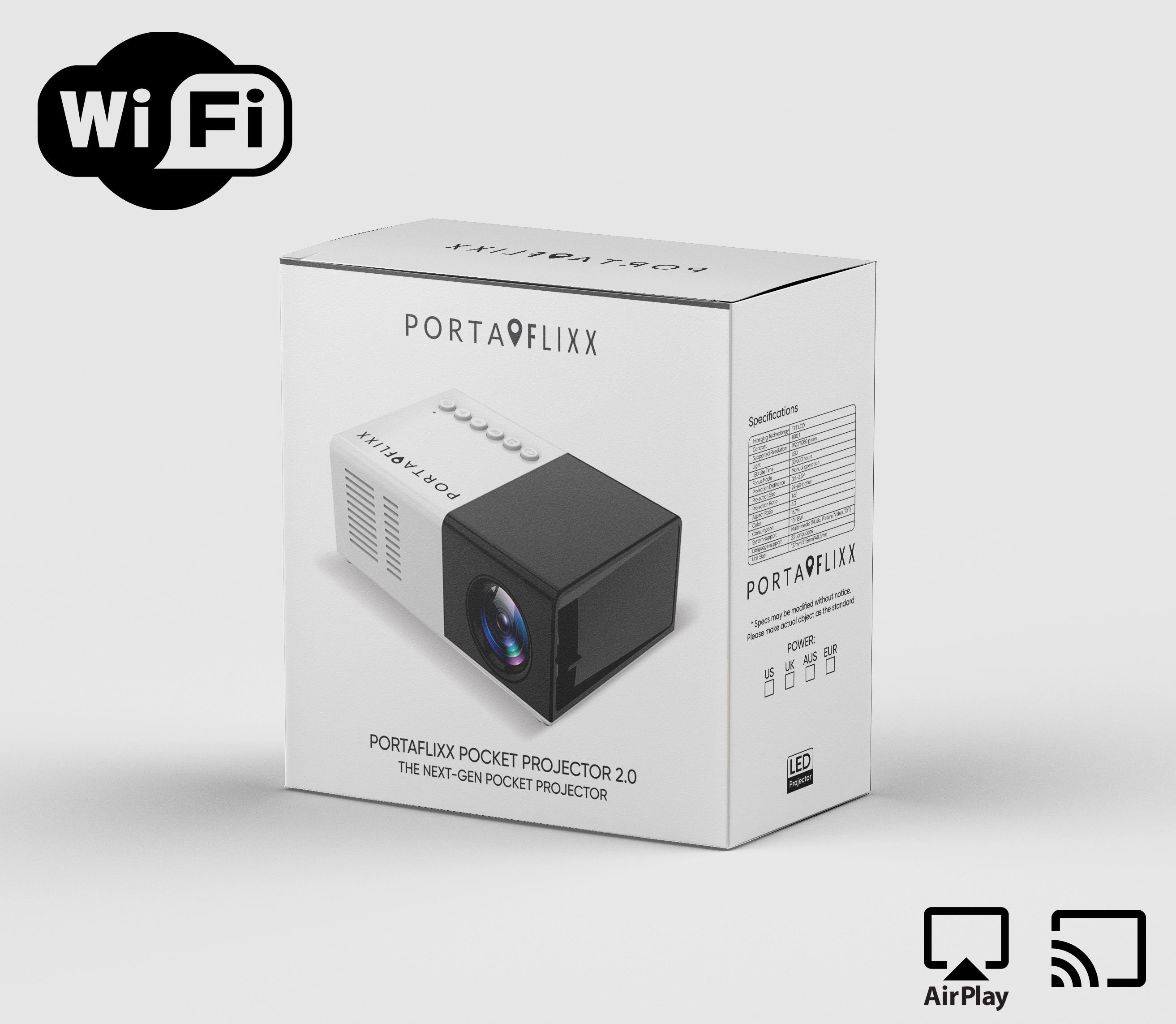 Exclusive Wireless Feature Upgrade 💎
---
We are offering an exciting wireless feature upgrade for your standard Portaflixx Pocket Projector. Now enjoy the same seamless, wire-free connection that's standard in our Pro model.

Say goodbye to messy cords, unnecessary dongles, and complicated connections! This feature allows you to connect and stream content directly from your iOS, Android, Mac, or Laptop, completely wire-free!

How it works: Purchase this feature for your Portaflixx Pocket Projector, select "Screen Mirroring" or "AirPlay" from the Input Selection on your device, follow the simple steps to connect, and you're ready to go! No extra devices are required!

Please note: This upgrade facilitates video connection via Wi-Fi and audio through Bluetooth. It works perfectly with platforms like YouTube across all your devices. However, if you plan to stream movies from services like Netflix or Amazon Prime, you will still need to use the HDMI port due to copyright restrictions.

This unique Portaflixx Wireless Feature Upgrade is exclusively available for our Portaflixx Pocket Projector customers. Don't miss out on enhancing your viewing and gaming experience - add this special feature to your projector today!