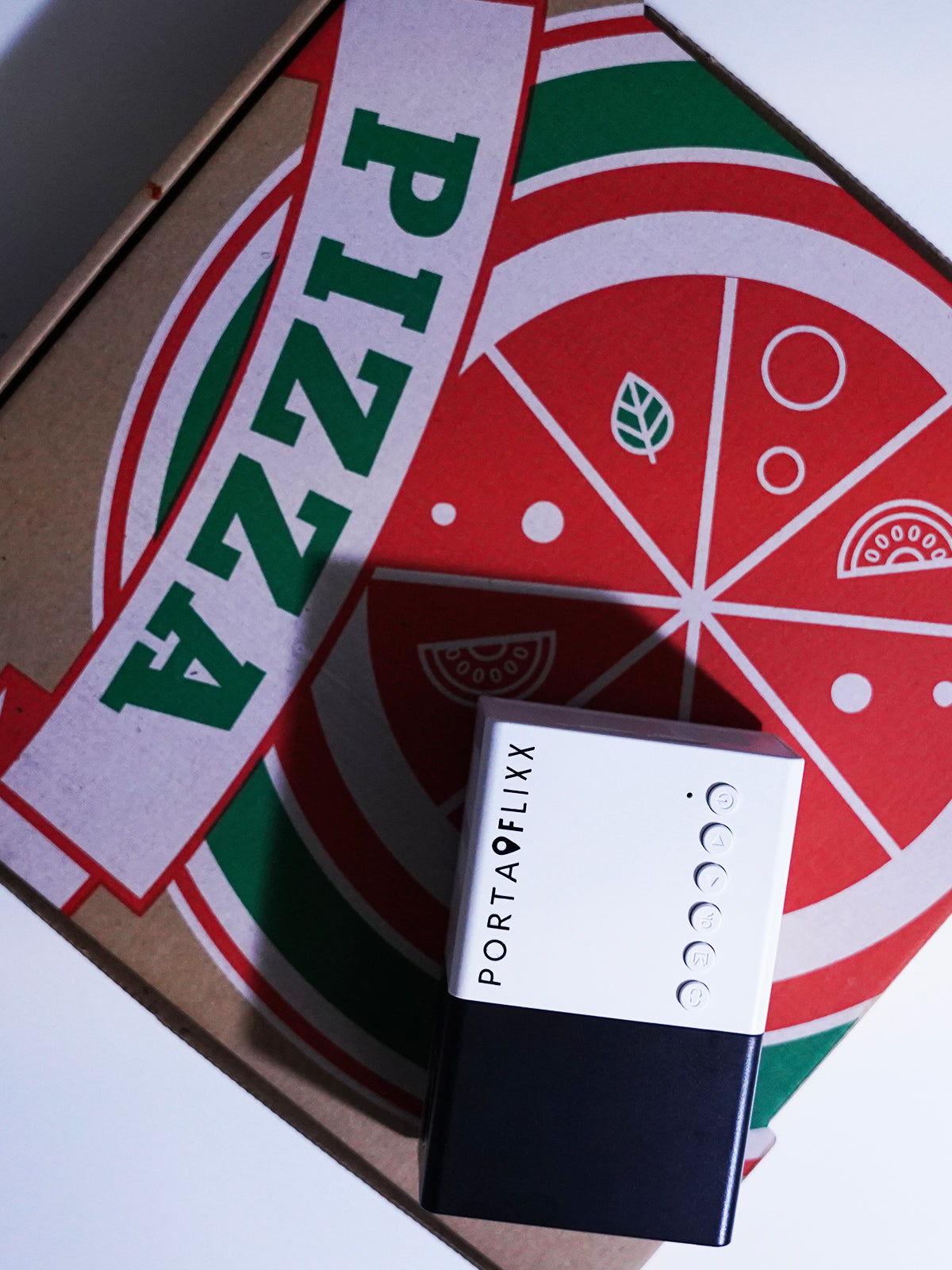 The Next-Gen Pocket Projector
Don't Just Watch. Immerse Yourself in Your Favorite Movies!
Get yours today!
Magic Screen - Portable Entertainment
Big 90" Screen!
Enjoy a cinematic experience from the comfort of your own home
Portable at 8.65 oz
Take it on the go and project wherever you want
Love my Portaflixx projector! It's perfect for watching anime on my Fire TV Stick and projecting to my ceiling. Couldn't be happier!
Got a Portaflixx projector for my 10-year-old's Nintendo Switch and it's been a blast playing games as a family on the weekends!
I use it to play Mario Kart with my girlfriend and it feels like we're at the arcade!"
At first, I was skeptical about the Portaflixx projector, but it works really well with my Apple TV and the setup was super simple. I love being able to watch my favorite shows and movies on a big screen in the comfort of my own home.
As someone who doesn't have a white wall or ceiling, I was worried about how the Portaflixx projector would work for me. But with the 60" projector screen it works fine. I'm so glad I made this purchase!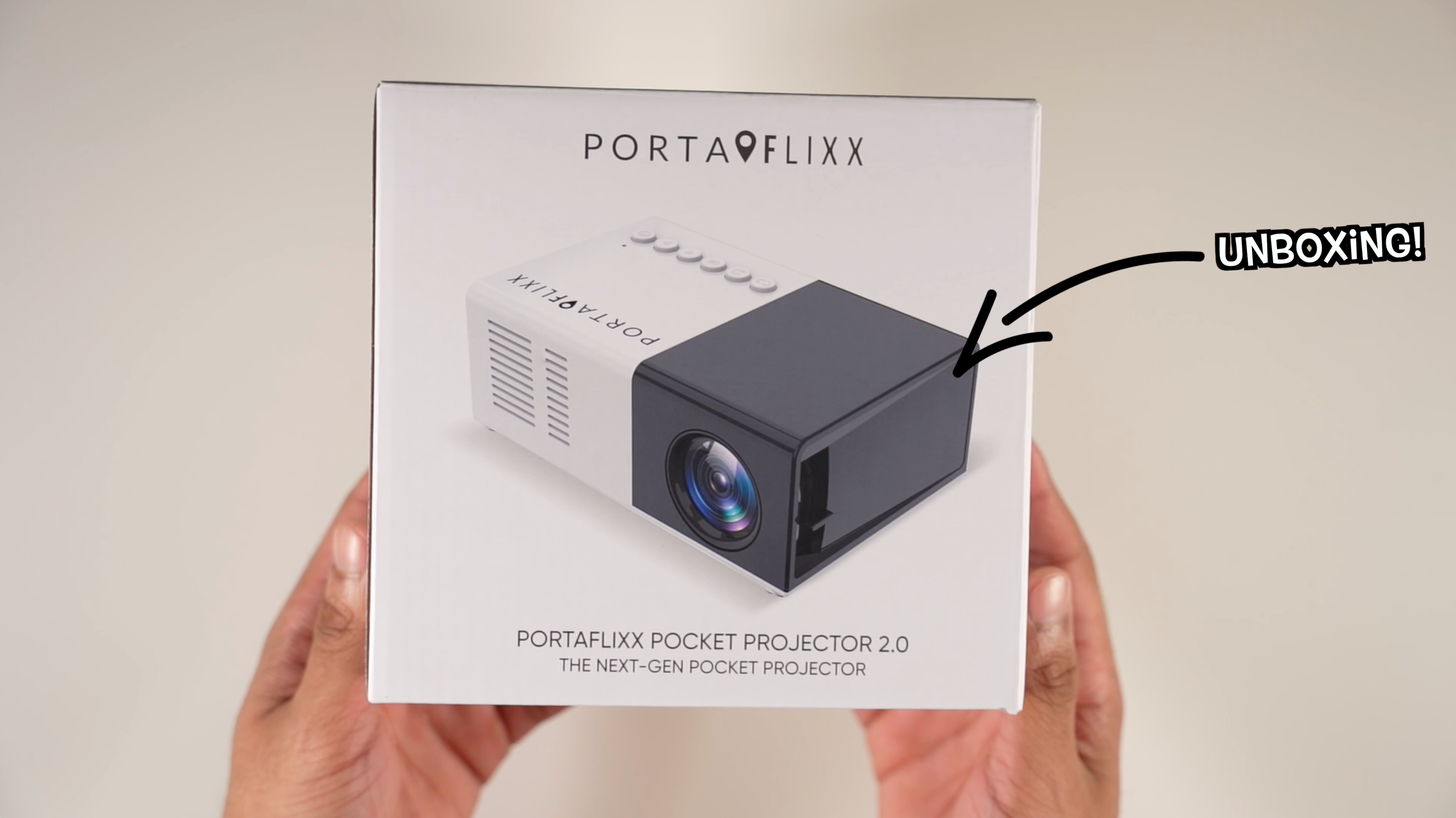 Step1:

To use the projector, simply power it up with the AC power adapter *included in the box* or with your portable power bank.

Step2:

Then, connect your device to the projector using an HDMI cable or an adapter if necessary.

Step3:

You can adjust the focus using the wheel on the side of the projector.

It's that simple! With just a few easy steps, you can experience the magic of Portaflixx and transform any room into a cinematic experience.
What devices can I use with the Portaflixx Pocket Projector?

It's important to note that while the Portaflixx Pocket Projector is compatible with a wide range of devices, some devices may require an HDMI adapter in order to connect to the projector.

For example, iPhones may require the "Lightning Digital AV Adapter - Lightning to HDMI" from Apple.

However, for devices that are already equipped with HDMI, such as Fire TV, Roku, Chromecast, Apple TV, Laptops, Nintendo Switch, PlayStation, or Xbox, no additional adapters are needed.
How long will it take to get my orders?

🚀 Enjoy free 2-Day Express Shipping on your Portaflixx projector, with a standard processing time of just 24h.

We ship from our US warehouse in Carrollton, Texas for fast and reliable delivery, so you won't have to wait long to start experiencing the magic of Portaflixx .

For more information click here.
Does the projector come with a warranty? If so, what does it cover?

We provide a 12-month limited warranty for our products against defects in materials and workmanship. If the product fails during the warranty period, we will repair or replace it at no cost to the original purchaser.

To learn more about our warranty terms, please click on the following link.

Note: The warranty does not cover damage caused by misuse, abuse, negligence, accidents, or unauthorized repairs or modifications. Proof of purchase is required for warranty claims.
Our customer support is available Monday to Friday: 8am-8:30pm.
Average answer time: 24h